---
---
American rock band "Between The Trees" visited Habbo Hotel May the 25th, 2007 seemingly to promote their song "The Way She Feels" that although was released a year previous, didn't get aired on the radio until May the 27th 2007 - two days after their Habbo visit.
You can read the Habbo Hotel news article here which promoted their visit.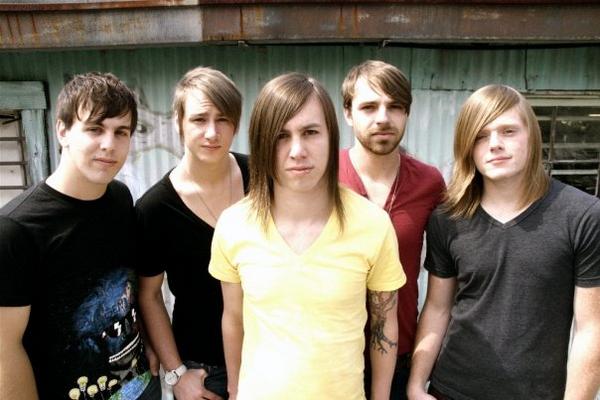 The Habbo News Article
Between the Trees checked into Habbo's theatredome on May 25, 2007 The mission of Between the Trees lies in plain view.
It's not just in the music, though their sound is a wonder: hard-hitting, ambitious, accessible, riddled with unforgettable hooks that course through a sonic landscape of open vistas, quiet private spaces and sun-drenched, slamming beats. Certainly there's much to appreciate in their words, from celebrations of love ("White Lines & Red Lights") to meditations on despair ("The Way She Feels" & "A Time for Yohe").
But an even greater truth stands Between the Trees … literally. It's in the name itself – specifically, in the space staked out by its suggestion of beginning and end.
"One tree represents where time and existence begins," ventures lead singer Ryan Kirkland. "The other is the end of everything. Between them is the time we're given on Earth. What matters is what we do with that time."
With everyone out of school and committed full-time, the world is about to learn that the meaning of Between the Trees involves more than music; it's the beginning of comfort and joy, wisdom and celebration. This is a band not to be taken lightly and never to be forgotten, whose secrets and pleasures are there for all to enjoy … between the trees.

Ad blocker interference detected!
Wikia is a free-to-use site that makes money from advertising. We have a modified experience for viewers using ad blockers

Wikia is not accessible if you've made further modifications. Remove the custom ad blocker rule(s) and the page will load as expected.