---
---
Boo Boo Stewart, recognisable as Seth from the Twilight Saga, visited Habbo Hotel on the 4th of June, 2007 to promote Disney's "T Squad"
You can read the Habbo news article here which promoted his visit.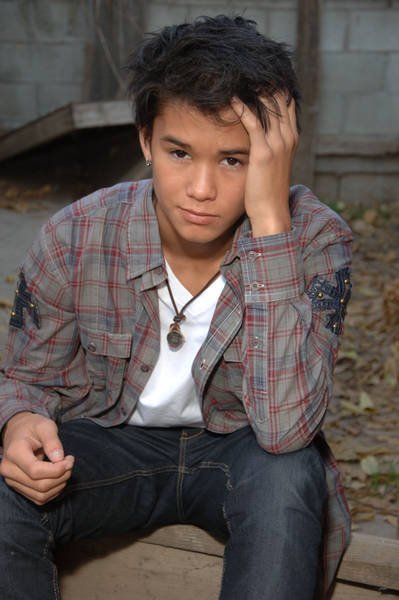 The Habbo News Article
Boo checked into Habbo's theatredome on June 4, 2007 Boo Boo Stewart is an accomplished actor, singer, dancer, gymnast, stunt kid, model and now Disney recording artist… and he's only 13 years-old! Boo Boo has been training and competing in the world of martial arts for most of his young life and by the end of 2002, he had won all available titles and was crowned World Champion in all divisions, an achievement he repeated in 2003. If he looks familiar, you may have seen him in his numerous national TV commercials and print campaigns (H&M, Guess to name a few) or in one of his many TV shows (Everybody Hates Chris, ER, Dante's Cove) and feature film appearances (Conrad Boys, 666: The Child). Boo Boo just completed filming on the upcoming Beowulf directed by Robert Zemeckis in which he plays the young title character and has recently signed on with Gibson Guitars as an exclusive artist.
He is very excited to be a part of Disney's new music group T Squad whose album was released on April 3, 2007, and has been touring the country with several other Disney groups such as The Cheetah Girl and The Jonas Brothers. T Squad has an exclusive video and behind the scenes feature on the recently re-released Peter Pan DVD as well as featured on the soundtrack for the record-breaking cable movie Jump In. Along with Boo Boo's success in the entertainment business, he is also proud of being a member of the 'Gate' academically gifted children program. He lives just outside of Los Angeles with his family, including 8 horses, 3 dogs and a bird.

Ad blocker interference detected!
Wikia is a free-to-use site that makes money from advertising. We have a modified experience for viewers using ad blockers

Wikia is not accessible if you've made further modifications. Remove the custom ad blocker rule(s) and the page will load as expected.