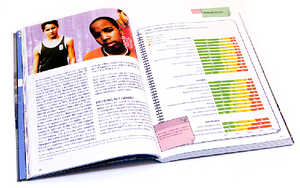 Global Habbo Youth Survey
(aka GHYS) is the name of a report published by Sulake. In 2006, this report was actually known as "Habbo Global Youth Survey". It was managed by a research company rather than Sulake's internal research team. The report focuses on youth brands and teen web sites and games, including two parts:
Insights into teens' opinions about brands: Preferred brand types, Social function of brands, and Impact of brands on buying decisions
Top 10 Brand and Media rankings, including development from 2008
The report is available as a paper copy of 97 pages, with the price of 195 euros or 270 dollars.
GHYS 2008
The Global Habbo Youth Survey 2008 examines the interests, values, attitudes and online habits of a global audience. The survey reveals teens' current media and mobile usage, consumption behavior and brand preferences in order to better understand what compels youth around the world.
The analysis is presented on a global and country level. In addition, five psycho-graphical youth segments are explained and used in the analysis. This survey helps you dive into the commonalities and differences among global youth, and understand how today's young people live and consume.
Sources
Ad blocker interference detected!
Wikia is a free-to-use site that makes money from advertising. We have a modified experience for viewers using ad blockers

Wikia is not accessible if you've made further modifications. Remove the custom ad blocker rule(s) and the page will load as expected.