Habbo Japan
URL
http://habbo.jp/ (redirects to Habbo.com)
Alexa Rank
http://habbo.jp/ (redirects to Habbo.com)
Active or Moved?
No
Date Opened
September 1, 2003
Date Closed
April 16, 2009
Language(s) Hosted
Japanese
Managed by?
ちゅか
Notable Features
Closed down allegedly due to low numbers and profit
Habbo Japan was the Japanese branch of Habbo Hotel. It was incorporated on the 1st of September, 2003, one of the first few international hotels. Due to low numbers, it closed down on the 16th of April, 2009. It was managed by ちゅか.
The hotel view is based on the technology and wealth in Japan, but on the background you can see mount Fuji ( Left ) and a part of a modern city( Right.)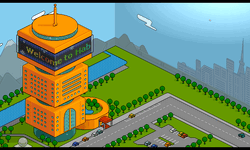 Badges
(For a list of Japan badges, see: List of Badges/Japan)
Ad blocker interference detected!
Wikia is a free-to-use site that makes money from advertising. We have a modified experience for viewers using ad blockers

Wikia is not accessible if you've made further modifications. Remove the custom ad blocker rule(s) and the page will load as expected.