About us | Policies | Admins and bureaucrats | Contact us
---

Habbo Wiki is a fansite about Habbo! Anyone may edit and contribute to our website. We are operated by Wikia but organized by our community of contributors. Our goal at Habbo Wiki is to educate people about Habbo and its founding company, Sulake.
Habbo Wiki is run by a small but growing community of contributors. These people include anonymous IP addresses, regular editors with accounts, and our team of admins and bureaucrats. Anyone without an account is welcome to signup and join us!
Want to start editing and you don't know where to start? Browse through our pages or choose a random one. The best way to get started is to follow this checklist when going through articles. If you see something that doesn't look right to you, go ahead and edit it!
Looking for a place to start? These articles look like they could use some work. Help us out by taking the time to improve them!

---
Moderators (commonly called MODs) are members of Sulake staff who are responsible for ensuring the safety of Habbos in the Hotel and responding to Calls for Help. As part of their training, Moderators are vetted by police. Applicants must pass an interview and a vigorous screening and background check before they become moderator.


Bobba
Bobba is the name of the notable word filter in Habbo that activates when profanities or dates are spoken in the hotel...


Plants
"Every room needs a plant! Not only do they bring a bit of the outside inside, they also enhance the air quality! And what better gift for a friend than a beautiful rose or elegant fruit tree."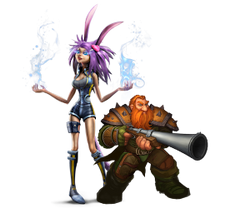 MMO Games
Go to these sites for info or for help with your own wiki!
Aion • Aura Kingdom • City of Titans • Club Penguin • Club Penguin Rewritten • DC Universe Online • Diep.io • Disney's Toontown Online • Dragon's Prophet • Dragon Nest SEA • EVE Online • EverQuest 2 • Fallen Earth • Final Fantasy • Habbo • MapleStory • Moshi Monsters • Ragnarok Online • Roblox • RuneScape • Skyforge • Star Wars: The Old Republic • TERA • Tibia • Toontown Rewritten • World of Warcraft
Want your community included? See how!
See all of our MMO gaming wikis!