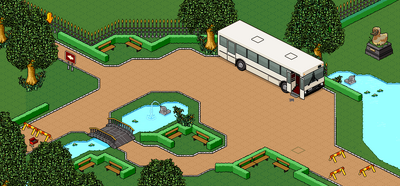 The Infobus park and the Infobus itself was a main feature of Habbo for a long time, it was removed somewhere around the merges of 2010. However, with recent updates, the Infobus and it's park are back and in use. There are only certain times in which the sessions take place. The infobus can only fit 15 Habbos.
Removal
Habbo announced that the Infobus was removed.
Re-Introduction
The Infobus was brought back for Safer Internet Day 2013. It was changed from the old public room appearance.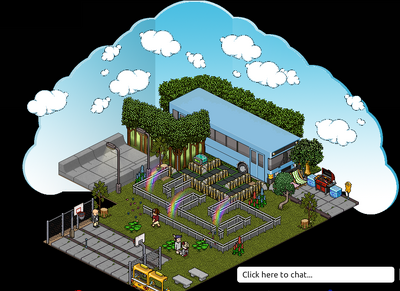 See also
External links
Ad blocker interference detected!
Wikia is a free-to-use site that makes money from advertising. We have a modified experience for viewers using ad blockers

Wikia is not accessible if you've made further modifications. Remove the custom ad blocker rule(s) and the page will load as expected.