You can read the Habbo article
here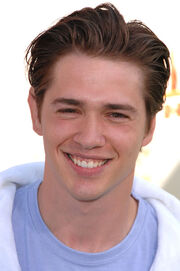 In The Habbo News
Rapper, Musician, Recording Artist Jesse Hart Checked Into Habbo Hotel! Jesse Hart got his first taste of the limelight at a hometown pizza parlor one family karaoke night. He sang Elvis' "I Ain't Nothin' But a Hound Dog" and brought the house to its feet. On top of the enthusiastic applause, he was treated to a big hug and kiss from the beautiful, blonde DeeJay. He was 5 years old. His career was launched.
Soon the enormously talented Jesse Hart is back to the limelight, exploded back onto the music scene through a combination of proven industry channels and massive online networking communities such as MySpace.com The favorite young teen-mag cover artist is overwhelmingly receiving more than 1,200 hits per day from all parts of the world. On his www.MySpace.com/JesseHartMusic and www.MySpace.com/JesseAaronHart accounts, a video-phased interactive features his latest video happenings and red carpet appearances, out-of-country performances, plus intimate personal taped-live commentaries and blogs.

Ad blocker interference detected!
Wikia is a free-to-use site that makes money from advertising. We have a modified experience for viewers using ad blockers

Wikia is not accessible if you've made further modifications. Remove the custom ad blocker rule(s) and the page will load as expected.