---

---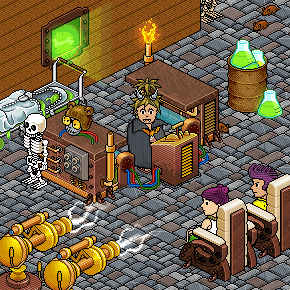 Mad Science is the rename given to the "Igor" furniture range released in October 2008.
The furniture was created to advertise the release of the Igor film in both cinemas and on DVD. Initially there were 4 items (October 2008) and the release of the DVD brought abother 4. The brain initially was earned when you redeemed a furniture code you received when you bought tickets to see the film in the UK.
The Igor set is like the Twilight and Spiderwick sets in the way that it was released to promote a film.
List of Items
- Hump chair

- The Switch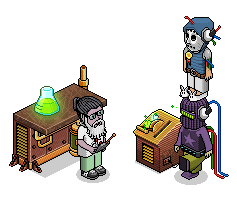 - Ray Gun

- Monster Plan
- Evil Genius Desk

- Evil Bone

- Flask
Ad blocker interference detected!
Wikia is a free-to-use site that makes money from advertising. We have a modified experience for viewers using ad blockers

Wikia is not accessible if you've made further modifications. Remove the custom ad blocker rule(s) and the page will load as expected.