This article is a stub.

A stub is an article which does not cover all information available about the topic. You can help Habbo Wiki by expanding it, with additional information.
---
Released from Habbo.com on October 6th, 2012, "Streetz" is a freeroam driving game. This is the first game that can be used to interact with non-Habbo players and is also downloadable for the pc.
Gameplay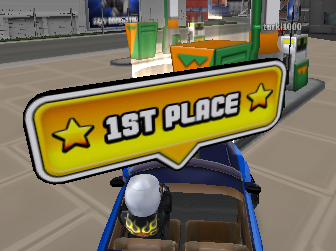 Each race begins with a countdown from 1 minute. And then each time a player enters the time lessens. Then the game begins. It starts with 10 players and each player has to go around the arena getting to certain check points. You move around using the arrow keys, Up - Forward, Right - Turn Right, Left - Turn Left, Down - Reverse. These checkpoints let you earn points. At the end of 2 minutes the game ends, and it shows you, your ranking in the game. You can also check your ranking while playing the game at the bottom of the game next to the time left. The player with this highest amount of points wins.
Playthrough
Here is a play through of the desktop version of the game Streetz.
Ad blocker interference detected!
Wikia is a free-to-use site that makes money from advertising. We have a modified experience for viewers using ad blockers

Wikia is not accessible if you've made further modifications. Remove the custom ad blocker rule(s) and the page will load as expected.