---

---
American actor Sean Michael, best known for the film "Akeelah and the Bee" visited Habbo Hotel on the 8th of June 2007 to promote awareness for "Last Chance for Africa", a charity supporting AIDS victims.
You can read the Habbo Hotel news article here which promoted his visit.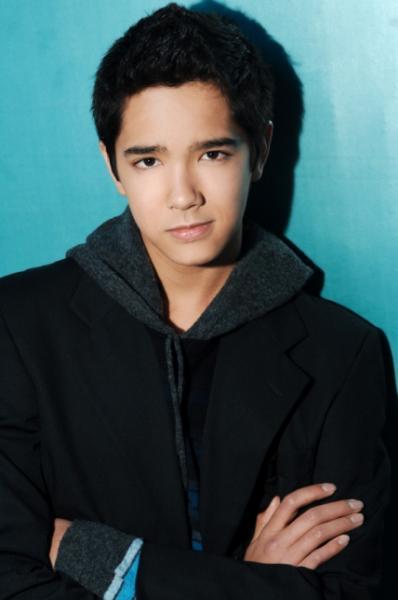 The Habbo News Article
Sean Michael, star of Akeelah and the Bee checked into Habbo's theatredome on June 8, 2007 Sean Michael Afable is best known for his role as Dylan Chui in the Lions Gate Film, "Akeelah and the Bee," (named by the National Board of Review as one of the ten best indie films in 2006) starring Angela Bassett, Laurence Fishburne, and Keke Palmer.
Sean is an alumnus of the All American Boys Choir and is also a veteran hip-hop and break-dancer. He had studied acting with several top-notch acting coach. Sean's television credits include Disney Channel's "That's So Raven" and "Phil of the Future", Nickelodeon's "Ned's Declassified School Survival Guide" and "Zoey 101", as well as CBS's "Cold Case" and NBC's "Days of Our Lives" with impressive voice-over credits including an animated series for Disney.
Sean Michael Afable's last commercial was the KOHL'S television commercial for the company's 2006 holiday campaign. Last Christmas Eve 2006, he co-hosted the 47th annual County Celebration held at the Dorothy Chandler Pavilion in downtown, Los Angeles. The event is L.A. County's biggest holiday show featuring more than 45 musical ensembles, choirs, and dance companies, about 1,500 performers in all, expressing the joy of the season.
Sean has recently been awarded the Young Achiever's Award at the 18th annual Reflections Awards ceremony held at the Holiday Inn in Burbank, California on November 13, 2006.
Sean is attached in a new movie project and is constantly doing outreach programs for several youth charity fund-raising events. He is currently involved in the upcoming LAST CHANCE FOR AFRICA, a fund-raising event to benefit the AIDS stricken children in Zimbabwe, Africa.