In The Habbo News
You can read the origonal article here
SoundGirl comes to Habbo, win a badge! This is an exciting week in Habbo as SoundGirl are popping in for a chat in the Star Lounge on the 15th June from 4.30pm – 5.30pm (UK Time). Ask them questions about their new awesome tune 'Don't Know Why' - watch the video on the SoundGirl group page.
'Wait a minute… didn't you say I win a badge?'
Join the group and head over to the Star Lounge from now until the 21st June to take on the SoundGirl quiz. All correct entries will win the SoundGirl badge (see image below). Badges to be handed out on the 22nd June.
'Who are SoundGirl?'
Meet the fresh new British trio SoundGirl. Izzy B (16), Olivia (17) and Little Nikki (14), three girls who'll put the sass back into British girlpop as they unleash a barrage of future hits on the UK public. SoundGirl released their debut single 'I'm The Fool', on April 18th. Now they are releasing the next single 'Don't Know Why' on 19th June.
The girls worked on this song with Miranda Cooper - it's a fizzy 2011 style refit of Carly Simon's 'Why' with thumping beats, and the girls' sharp-witted style splashed all across it. Izzy B, Olivia and Little Nikki shot the stunning video in Barbados and sees them exploring the local Bajan towns and generally having fun! Lucky!
SoundGirl have already rocketed backwards and forwards between London and LA, recording an album with some of the best writers and producers in the business, and performed to tens of thousands of future fans while touring with Pixie Lott and Justin Bieber.
Their debut album, 'Something to Dream About', will follow on 19th September.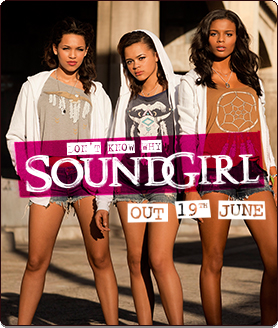 Video
Here is a video about SoundGirl visiting Habbo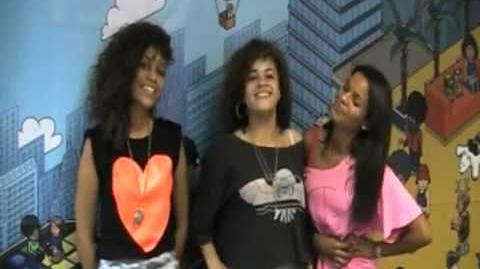 Ad blocker interference detected!
Wikia is a free-to-use site that makes money from advertising. We have a modified experience for viewers using ad blockers

Wikia is not accessible if you've made further modifications. Remove the custom ad blocker rule(s) and the page will load as expected.