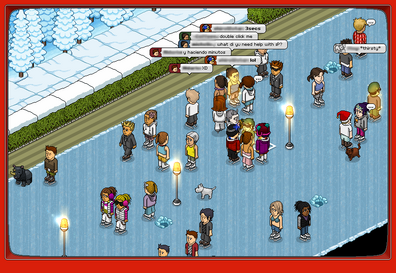 Also known as "Spectator view", "Spectator Screen" and "TV", is a spectating system used for viewing a room, even if the room is full. However, the room must be completely full in order to receive the option. Usually, you will only find this screen available in huge events, such as Celebrity Visits, Promotion Rooms, and Holiday Events. (In the image to the right's reason being: "Try Out the New Ice Skating!", the first opportunity to try the new game).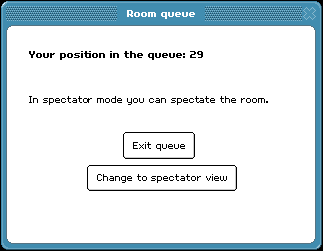 Ad blocker interference detected!
Wikia is a free-to-use site that makes money from advertising. We have a modified experience for viewers using ad blockers

Wikia is not accessible if you've made further modifications. Remove the custom ad blocker rule(s) and the page will load as expected.