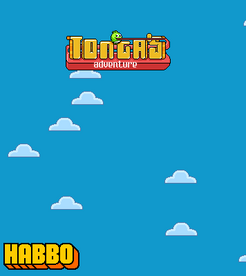 Tonga's Adventure, also simply known as "Tonga", is a game release by Sulake for the 'Xmas09' promotion. It was the 16th 'gift' of the promotion, being released on December 12, 2009. However, the game requires the download of Java Microsystems in order to play. This is opposed to 'Flash', which is used for Habbo Hotel.
Gameplay
The main character (Tonga) uses it's tongue to grab on to solid structures. The goal is to simply collect as much coins and candy and make it to the end before the time runs out.
Help Section
"Help TONGA reach the exit within a time limit. Eat as much candy as possible along the way and try to avoid hazards like octopi and spikes." -In Game Help You have 2 objectives in the game, Collecting Candy Pieces and Coins to earn score. But, you well have to make it to the 'Exit' door before the timer runs out. "There are FOUR seasons in the game. Each season has FOUR levels. The next level will be unlocked when you complete a level." -In Game Help.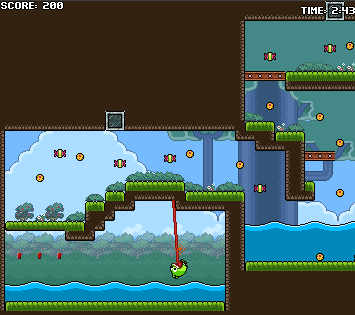 Links
Ad blocker interference detected!
Wikia is a free-to-use site that makes money from advertising. We have a modified experience for viewers using ad blockers

Wikia is not accessible if you've made further modifications. Remove the custom ad blocker rule(s) and the page will load as expected.