| | |
| --- | --- |
| | Official rooms were discontinued by Habbo, so this page is considered historic. |
---

---
The Welcome Lounge is a public room that was added to Habbo in January 2003 and was once operated by the bot Harry but is now operated by Frank. He was taken out during the Habbo Beta. The Welcome Lounge is home not only to newer players, but old Habbo originals who come to guide the newer players or just chill with their friends. It was brought back from the removal of public rooms from the navigator with different arrangements and newer furniture, giving it the look of a player-owned room. The max player limit of the room was increased during the Great Mute of 2012 from 100 to 140 to support the influx of people joining the room to show support to Habbo. After the mute, this limit was decreased back to 100.
Old Welcome Lounge: (No Users In It)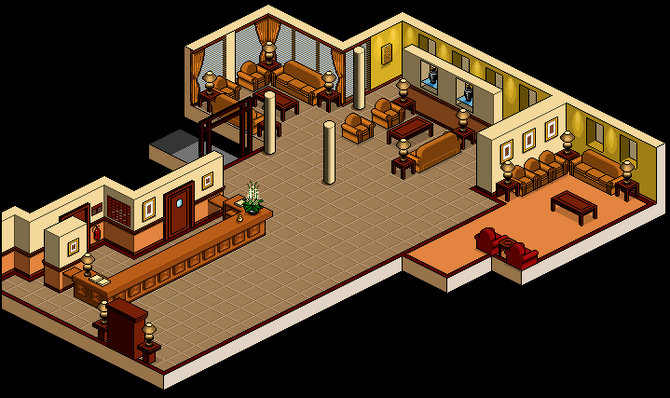 Ad blocker interference detected!
Wikia is a free-to-use site that makes money from advertising. We have a modified experience for viewers using ad blockers

Wikia is not accessible if you've made further modifications. Remove the custom ad blocker rule(s) and the page will load as expected.